This event is an opportunity for our UCSI prominent alumni to provide an open lecture to our students and alumni members. This series will provide encouragement, motivation and counsel on how to enhance life and career goals, things that you may not learn from the classroom
Prominent Alumni Lecture Series 9: 
Framing Opportunities Through Adversity by Ms Annice Lyn, 7th June 2018.
Ms. Annice Lyn is the first female photographer based in Malaysia to be accredited for the XXIII Olympic Winter Games, Pyeong Chang 2018. She is also a current Canon Malaysia EOS Youth Ambassador Candidate. In this series, Ms. Annice will share on hos photography changed her perspective and how architecture played a role in her photography journey, as well as searching for personal identity after graduation.
Prominent Alumni Lecture Series 8:
My Journey To Becoming A "Designpreneur" by Mr Kendrick Ng Tiong Heng, 22nd March 2018.
In holding different portfolio as a Chief Business Development Officer & Artist of Kendylife, Social Groove Solutions Sdn Bhd; a Secretary of Malaysian Infocomm Foundation; and a CEO & Founder of Kendy Life Creative, Mr. Kendrick has simultaneous experiences to share how to be a successful entrepreneur in the design industry.
 Prominent Alumni Lecture Series 7: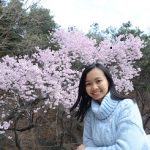 New Career As A Postgraduate Scholar in South Korea by Ms Marion Leo, 8th February 2018.
Ms. Marion is currently pursuing a Master's Degree in Business & Technology Management, in Korean Advanced Institute Of Science & Technology (KAIST), Daejeon, South Korea. She is delightfully to share about her career success, industrial insights for the engineers, and journey as a postgraduate scholar in KAIST.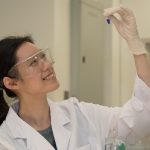 Prominent Alumni Lecture Series 6: 
Why Research and Postgraduate Studies by Ms Khong Mei Li & Prof Chye Mee Len, 12th July 2017.
Ms. Khong is currently a PhD candidate in Biomedical Sciences, The University of Hong Kong (HKU). Together with her Dean of Graduate School, Prof Chye, they will share on the importance of Research and Postgraduate Education and the programmes available at HKU as well as how to choose a Postgraduate study.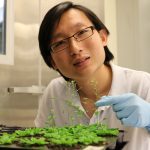 Prominent Alumni Lecture Series 5:

Journey around the World in Science by Dr. Aloysius Wong, 19th June 2017.
Dr. Aloysius Wong is our prominent alumni from the Biology programme with First Class Honours and currently an Assistant Professor in Wenzhou-Kean University, China. He will be sharing his knowledge and experiences in the applied science research, focus on the inter-disciplinary of proteomics, genetics and molecular biology during his study and career in United Kingdom, Saudi Arabia, France, and China.
Prominent Alumni Lecture Series 4:

Connecting Pharmacy and Public Health by Mr. Alvin Teo, 17th June 2017.
Our prominent Pharmacy alumni, Mr. Alvin Teo is currently a Research Associate in Saw Swee Hock School of Public Health, National University of Singapore. He will be sharing his vast experiences with Doctors Without Borders in six different countries, and how these experiences guided him into the public health context.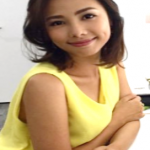 Prominent Alumni Lecture Series 3:

Discovering the Media Industry by Ms. Cynthia Ng, 26th May 2017.

Ms. Cynthia Ng May Li completed her Bachelor of Arts (Hons) in Mass Communication with First Class Honours. She is an anchor, editor and journalist for Astro Awani, the country's leading 24-hour news channel, covering national and international news stories. She also anchors Hari Ini 8, the channel's prime time news program. Ms. Cynthia has tremendous experiences in issues ranging from politics to human rights and interviews of influential people such as the former Portugese president, Mr. Jorge Sampaio and the American business magnate and billionaire, Mr. Sheldon Adelson. She will be sharing knowledge and skills in broadcasting and the career in the media industry.
Prominent Alumni Lecture Series 2:

Inspiring Animation by Ms. Radiya Alam, 3rd March 2017.

Ms. Radiya is currently an Inspiring Creator of Baseliner Consulting Sdn. Bhd and graduated from the Bachelors of Creative Arts in 3D Animation programme. She will be sharing knowledge and skills in 3D character & creature animation and the career expectation in the wide world in animation.
Prominent Alumni Lecture Series 1:
Beyond the Alphabet "D" and "R" by Dr. Goh Aik Ping, 19th Nov 2016.

Dr. Goh is our prominent alumni from the Doctor of Medicine programme. He is a Doctor and Founder of Care Family Clinic, Author of 《医生,So What?》, Area Medical Officer for St John Ambulance, and Flying Doctor for Asia Medevac Services Johor Bahru. With over 5 years of experience in the medical field, Dr. Goh will be sharing with us his insights and most importantly "how to be a good doctor".