Featuring of UCSI Prominent Alumni
As UCSI University marks three decades as an exceptional education provider, we have inadvertently created a tradition of incredible achievers. To honour these individuals, The UCSI Gazette catches up with the University's alumni to shine a spotlight on their career and achievements after graduation, and glean some words of wisdom from the alumni themselves.
 Dr Kev Lim

 Doctor of Medicine, graduated in 2013
Being a medical doctor has always been Dr Kev Lim's dream and improving healthcare outcomes as well as being able to deliver affordable customized healthcare has always been the goals that pushed him to go beyond his limit. With his dream came the desire to contribute practically in the healthcare industry. In 2018, he co-founded QueueMed Healthtech which became a registered company in 2019. In provides various digital healthcare and Online to Offline (O20) solutions for healthcare facilities.
"I hope all our future doctors always keep an open mind on health technology. Try to follow the latest news and stay relevant."Read more in The UCSI Gazette vol 30 
---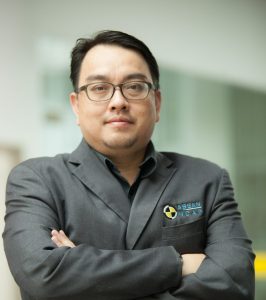 Ir Ts Dr Khairil Anwar Abu Kassim

Doctorate in Business Administration, graduated in 2017
Dr Khairil is currently the Director-General of Malaysian Institute of Road Safety Research (MIROS), a statutory body under the Ministry of Transport. Eager to challenge himself and enhance his management skills, Khairil Anwar enrolled at UCSI University to pursue the DBA. His study was entitled 'Factors Determining Consumer Behaviour towards Purchases of Safer Cars in Malaysia.' The study won the 'Best Paper Award' at the  Academics World International Conference in Tokyo, Japan in 2016.
"Finish what you start. You can do it!!"Read more in The UCSI Gazette vol 29 
---
Ms. Meldy Tanako
Bachelor of Classical Music (Hons), graduated in 2017
Meldy is from Medan, Indonesia and is currently pursuing her Doctor of Musical Arts in Piano Performance and Pedagogy at University of Oklahoma, USA.Awarded a Graduate Assistantship and University of Oklahoma's Grant Piano Pedagogy Endowment for her current degree.
"Step out of your comfort zone, explore and grab any musical opportunities that arise for you. Always dream big and press on!"Read more in The UCSI Gazette vol 28 
---
Mr. Mok Yun Liu
Bachelor of Science (Hons) Computing, graduated 2016
Mok Yun Liu is currently working at HTM Niseko, Hokkaido in Japan, building and expanding systems as a full stack lead developer. HTM is a leading tourism management company in Niseko and their mission is to make a positive contribution to the Niseko area and those they interact with – especially the community, the resort, customers and colleagues. While at UCSI, Mok Yun Liu obtained the UCSI Presidential Awards three times and was on the Dean's List. He was also a Maybank UI/UX Competition 2015 Top 10 Finalist and HTM Niseko's Top Performer 2019.
"The independence of seeking more knowledge helped me to learn faster to achieve my future goals."Read more in The UCSI Gazette vol 27 
---
Mr. Kevin Sraatharan
Bachelor of Arts (Hons) Logistics Management, graduated 2016
Kevin has been a customer operations specialist at Shell Malaysia since 2017 and he is enjoying every minute of it. Previously an intern at Schlumberger, the world's leading oilfield services company he has more than his share of experiences in the field. He handle home-based businesses for Shell Malaysia and make sure the commercial customers get the fuel on time by facilitating the whole process from ordering until the fuel is delivered to their customer's plant.
"You can go anywhere and do anything with a Logistics degree. It's important for everyone to start somewhere small so we can learn about the entire business and its operations." Read more in The UCSI Gazette vol 26 
---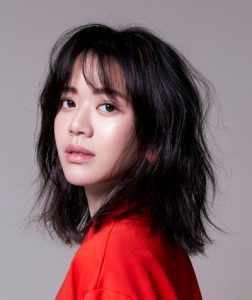 Ms. Quek Shio Yee
Bachelor Of Contemporary Music (Hons), Class of 2013
Shio Yee has loved music since she was young. Knowing that this was her calling in life, she pursued a degree music at UCSI with a major in violin. In 2013, she won the Best Performance Award in the 8TV Ultimate Song Competition – a popular Mandarin reality shows. She is now a singer and songwriter working for a company called Never Fall Inc. in Taipei, Taiwan. Shio Yee has achieved more than she could imagined and with her determination and zest for life, she is destined to achieve bigger and better things.
"You have to feel the passion. You have to love it from the insise; and enjoy the process. I believe as long as we work hard, we can achieve everything." Read more in The UCSI Gazette vol 25 
---
Ms. Lee Bao En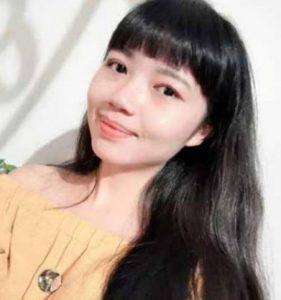 Bachelor of Arts (Hons) Fashion Design with Marketing, Class of  2016
Bao En's passion in the fashion industry is apparent through her choice of studying fashion design at UCSI University and her future ambitions. She is motivated and inspired to take her passion to the next level where she can benefit others and at the same time attain industry experience. She is currently working at Padini Holdings Sdn Bhd as a Sourcing Officer.
"Studying fashion is not easy as there are many practical assignments and projects which need time to complete. Thus, it is important to keep your passion alive." Read more in The UCSI Gazette vol 24 
---
Mr. Adam Pahlevi Baihaqi
Bachelor of Science (Hons) Computing, Class of  2014
Adam is from Gresik, Indonesia and has wanted to be a software engineer ever since he was young. So when he landed a job with Voyagin he was in his element. Voyagin's parent company is Rakuten and for Adam, this was a perfect opportunity to put into practice software engineering techniques he learnt at UCSI such as object-oriented programming and logic programming.
"Explore, and don't be afraid to fail. Develop the abilities to think logically. Never be satisifed with what you are studying right now, always enquire more." Read more in The UCSI Gazette vol 23 
---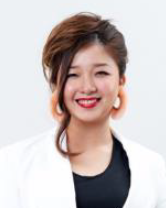 Ms. Nicole Kew Chin Yee
Bachelor of Arts (Hons) Mass Communication, Class of  2010
Nicole is operating three businesses concurrently: Seven Heaven- Essential Oil, Beauty Bar – Mobile Spa and Beauty Academy- Spa and Facials. For her, life is a wondrous thing, full of miracles and beauty.
"What you think you want to be, you will become!" Read more in The UCSI Gazette vol 22
---
Mr. Seow Cheng Chien
Since graduating from UCSI University, Seow Cheng Chien has not let his ambitious fall short. He is the founder and CEO of Massive Dynamic (M) Sdn Bhd, Hiton Solutions Sdn Bhd and Hiton International Sdn Bhd, he is passionate about his work and has determination to climb the corporate ladder. 
"Be optimistic when you face your problems, learn to find the root cause of what happened and try to solve it, not avoid it. " Read more in The UCSI Gazette vol 21
---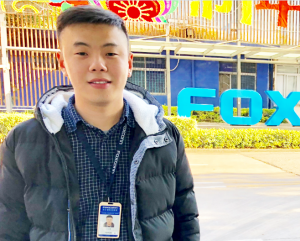 Mr. Elvin Ong Zhen Shen
Bachelor of Science (Hons) Logistics Management, Class of  2015
Elvin Ong Zhen Shen works as a Programme Manager at Foxconn Technology Group in Shen Zhen, China. Elvin finds his job both challenging yet fun as he coordinates information transfer between customers and the internal engineer team. He was also a SUKMA athlete from 2008 to 2014.
"Do not be afraid of fail; a person without failure will learn nothing." Read more in The UCSI Gazette vol 19
---
Ms. Ally Wong Pei Yee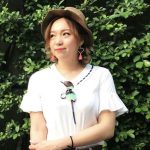 Bachelor of Science (Hons) Biotechnology, Class of  2013
Ally Wong Pei Yee is the founder of Mr and Mrs Soap, a handmade natural beauty product based business. She has appeared on NTV7 in the healthy living TV programme, "Living Delight". Her local handmade soap brand was chosen by a Chinese travel agency to promote local ingredient manufacturing products in Malaysia.
"Don't fully depend on your parents for your future. It is important to be responsible and face challenges on your own." Read more in The UCSI Gazette vol 18
---
Ms. Annice Teo Ann Lyn
Bachelor of Science (Hons) Architectural Technology, Class of  2015
Currently working as a Project Coordinator in Rumah Charis, Home for Senior Citizens and Children and running her personal venture- Anntopia as a Visual Artist, designer and photographer.
"What you learnt and experienced ultimately makes a colossal impact and shapes you into who you are today. There's no perfect life, follow your own convictions." Read more in The UCSI Gazette vol 17
---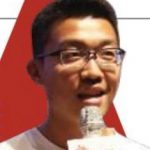 Mr. Alvin Teo Kuo Jing
Bachelor of Pharmacy (Hons), Class of  2010
PHD student in Public Health att Saw Swee Hock School of Public Health, National University of Singapore. Worked at Hospital Melaka, Ministry of Health Malaysia and Médecins Sans Frontières (MSF)/Doctors Without Borders
"Follow your passion, step out of your comfort zone (difficult but worth it) and go do what you want to do. It is a cliché but it is true." Read more in The UCSI Gazette vol 16
---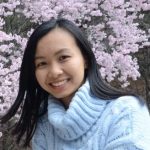 Ms. Leo Xuying (Marion)
Bachelor of Engineering (Hons) Electrical and Electronic, Class of  2011
Master's Scholar in Business and Technology Management at Korean Advanced Institute of Science and Technology (KAIST)
Worked at Texas Instruments Malaysia and Intel Technology
"It is critical for studenst to know their own unique and talent, and how these values can be utilised and contribute to the development of country and society." Read more in The UCSI Gazette vol 15
---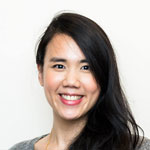 Ms. Rachel Soon
Bachelor of Arts (Hons) Event and Tourism Management, Class of 2015
Guest Service Supervisior, Hokkaido Tourism Management, Japan
"Chase your dream and opportunities are always available for those who are ready." Read more in The UCSI Gazette vol 14
---
Mr. Kendrik Ng Tiong Heng
Bachelor of Science (Hons) Computing, Class of 2010
Director, Social Groove Soultions Sdn Bhd
Founder, Kendy Life Creation
"As an entrepreneur, my favourite aspect of the job is solving client's difficult issues. For me, it is like solving the mising piece of a puzzle and with the help of IT and creativity, you can create the missing piece. Sound magical, right? That is what I do every day!" Read more in The UCSI Gazette vol 13
---
Mr. Jerold Yap Hock Lai
Master in Business Administration, Class of 2007
Co-Founder, LEA Education
Owner, Jerold's Restaurant
"I am enjoying my journey even though sometimes it is tough as it brings out the survival skills in me and sometimes, you do not even realise you are capable of doing that until the tough time arises." Read more in The UCSI Gazette vol 12
---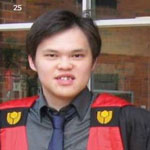 Mr. Ong Teng Wai
Bachelor of Science (Hons) in Architectural, Class of 2008
K P See Architect
"I get to be hands-on all of the projects that I am in charged with from Day 1 until its completion. It is good to see my design on the drawing board materialise into an actual building." Read more in The UCSI Gazette vol 11
---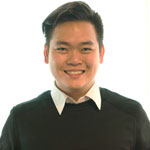 Mr. Sean Ooi Weng Seen
Bachelor of Contemporary Music (Hons), Class of 2012
Founder, The Academy Music Centre
"I believe that the key to success is to have ample humility and to never stop improving oneself. The moment an individual believes that there is nothing more to learn is when that person will begin to fall behind in the race." Read more in The UCSI Gazette vol 10
---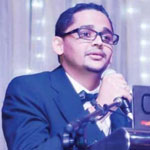 Dr. Manoj Embrandiri
BEng (Hons) Electrical and Electronic Engineering, Class of 2009
Senior Equipment Engineer, ON Semiconductor Malaysia 
"Electrical and Electronic engineering is one of the core areas of engineering. It will continue to be relevant in the future as it is today and remain in demand. Understanding the basic principles is very important. Most importantly, enjoy learning." Read more in The UCSI Gazette vol 9
---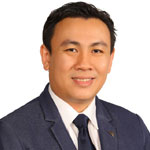 Mr. Alan Foo Nyuk Loon
Bachelor of Pharmacy (Hons), Class of 2008
Senior Product Manager, Hovid Bhd
"We can apply our knowledge in different ways to provide back to the society either directly or indirectly." Read more in The UCSI Gazette vol 8
---
Mr. Jeremiah Joseph Fonseka
BA(Hons) Hospitality Management, Class of 2014
General Manager, Century Langkawi Beach Resort
"But of course, the best part of all is the recognition I received from companies upon graduation. I would say, all the theory classes I att ended in UCSI really did pay off in the end." Read more in The UCSI Gazette vol 7
---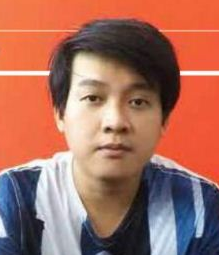 Mr. Wang Jian Xiong 
BA (Hons) Mass Communication, Class of 2012
Producer, JX Productions
"Get yourselves equipped with the right experience and mentality. Find opportunities to learn from experienced personnel, it makes a difference when you are frequently  meeting new people." Read more in The UCSI Gazette vol_6
---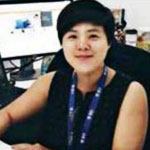 Ms. Lim May Szin (Madeline)
BSc (Hons) Biotechnology, Class of 2009
Sales Manager, Becton Dickinson Sdn Bhd
"I have always been curious abut how things work and how technology plays a part in and may affect our lives." Read more in The UCSI Gazette vol 5