This event is an opportunity for our UCSI prominent alumni to provide an open lecture to our students and alumni members. This series will provide encouragement, motivation and counsel on how to enhance life and career goals, things that you may not learn from the classroom.
Prominent Alumni Lecture Series 1: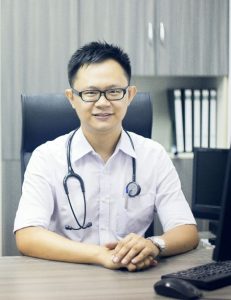 Beyond the Alphabet "D" and "R" by Dr. Goh Aik Ping, 19th Nov 2016.

Dr. Goh is our prominent alumni from the Doctor of Medicine programme. He is a Doctor and Founder of Care Family Clinic, Author of 《医生,So What?》, Area Medical Officer for St John Ambulance, and Flying Doctor for Asia Medevac Services Johor Bahru. With over 5 years of experience in the medical field, Dr. Goh will be sharing with us his insights and most importantly "how to be a good doctor".